Meet the team
The PharmaStaff management team have a combined fifty years of recruitment management experience collectively between the UK and Ireland markets. Here at PharmaStaff we believe in the partnership approach and it is this belief that keeps our clients and candidates coming back to us.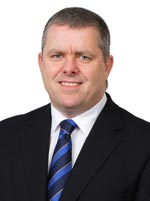 Paul Murphy BSc (Hons) CIPD
Paul joined Pharma Staff in 1999 as Managing Partner for Ireland the UK and Europe. Paul possesses over 21 years successful Recruitment experience in the Pharmaceutical, Engineering and IT Sector. Paul has specialised in the provision of Full Life-Cycle Recruitment processes encompassing all relevant disciplines for the supply of Contract, Interim and Permanent staff.
He has build up long-term client and candidate relationships over many years with most of the major multinationals and SMEs who remain clients to this day.

Email: paul@pharmastaff.ie
Mobile: +353 872713000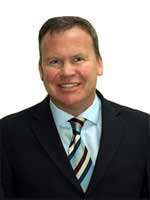 Steve Latchford
Steve has been with Pharmastaff since 2000, having been involved in recruitment since 1988. Steve has delivered on a large number of recruitment projects for clients within the Pharmaceutical, Financial, IT and Biotechnology sectors. Steve delivers recruitment results and partners with clients for many of Ireland and the UK's leading multinationals.

Email: steve@pharmastaff.ie
Mobile: +353 863858708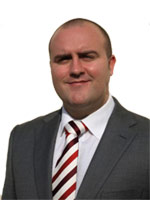 Kris Gilheaney Bsc (Hons)
Kris is a business management graduate coming from a sales and business development background. Kris has been working in the recruitment industry since 2000, and after working with some of the country's leading specialist recruitment firms, Kris joined PharmaStaff as a Senior Partner in 2005.
With responsibility for NI and ROI market, Kris specialises in the delivery of domestic and international contingency and executive search projects into the medical devices and pharmaceutical sectors.
Email: kris@pharmastaff.ie
Mobile: +353 863864083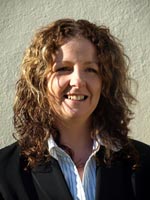 Emer Slevin BA (Hons) HRM, CIPD

Emer is a Resource Management and HR Consultant, with 15 years experience working at all levels of recruitment. She has previously worked with Fujitsu Consulting as a Resource Manager at Director level, where she headed up the Resource Management function for a very dynamic and busy Consultancy organisation. Previous to that she worked with EPS Software heading up the Contracting and Consulting division. Emer has a wealth of experience recruiting within Pharmaceutical, IT and the public sector. Emer now works as a Resource Management and HR Consultant with PharmaStaff working with many of our larger client organisations on an advisory and operational level, running recruitment campaigns for large scale recruitment, advising on lean management, recruiting and executive searching for high level and limited candidate roles and resourcing for clients in general.

Email: emer@pharmastaff.ie
Mobile: +353 871268760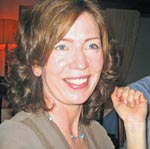 Jo Brennan , BBS Hons, PostGrad Dip Marketing
Jo has close to 15 years Senior Management experience in Sales, Marketing & Business Development roles in the IT industry where building relationships were key to success. She joined Pharma Staff as a Senior Partner in 2008 & brought with her international clients for whom she recruits sales & technical candidates for IT & Pharma accounts.
Having been a people manager herself she understands the need to get the candidate fit 'right first time'. She is currently studying a Diploma in Executive & Business Coaching.
Email: jo@pharmastaff.ie
Mobile: +353 863864083

print(Date("l F d, Y"));?>