Our Candidates
Pharma Staff has a proven track record in the recruitment of pharmaceutical personnel throughout Ireland and internationally. We listen to your requirements and carry out a broad search to match your needs exactly.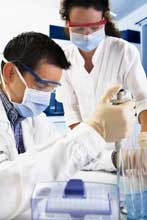 We work for a broad range of companies across many sectors and we recruit from recent graduate to senior manager. Our mission is always to match the career goals of our candidates with the specific requirements of our clients. We believe that placing the right candidates in the right job is the key to the success of every company and the future career of every candidate. We can help you secure either a permanent or temporary placement and will make every effort to secure the best possible role for you.

When a suitable position matches your requirements we contact you immediately to discuss it further. We never submit your CV without first discussing the role with you and obtaining your permission to take matters further.
Where do we recruit?
We regularly recruit in the following areas:

Animal Healthcare, Automation, Biotechnology, Business Development, Chemical Engineers, Clinical Research, Control Systems, Cost Engineers, Commissioning Engineers, Data Management. Consulting, Diagnostics, E&I Engineers, Ethical Pharmaceuticals, FMCG, Health & Safety, Hospital, Instrumentation, IT, Laboratory, Manufacturing, Market Research, Marketing, Medical, Medical Communications, Medical Devices, Medical Information, Medical Sales, Medical Writing / Editorial. OTC, Pharmacy, Pharmaceutical, PR, Process Engineers, Product Development, Planners, Product Management, Project Management, QA and QCs, Quality & Training, R & D, Regulatory Affairs, Safety & Health (Environmental), Sales, Schedulers, Science, Senior Management. Statistics, Training, Validation Engineers
print(Date("l F d, Y"));?>